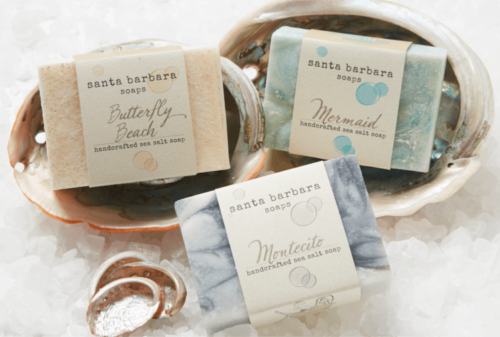 At santa barbara soaps we create luxury sea salt soap & skin delicious body treats  from scratch.
Always locally made  in small batches with  the best skin friendly ingredients possible.
Each sea salt soap bar is handcrafted with pure Pacific sea salt, creamy coconut milk, avocado & coconut oils combined to make luxurious bubble & gently cleanse even the most sensitive skin.
Our sea salt soap comes in a delicious variety of scents and nearly naked packaging (no plastic required) – simply choose your favorite flavor and have as much fun getting clean as you did getting dirty.